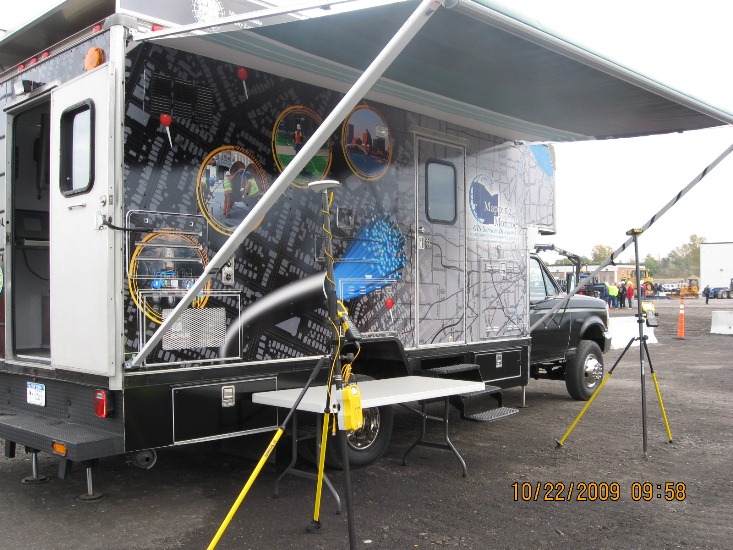 While Googles Street View picture-snapping cars are out and about in most counties in the U.S., in New York state only Monroe County has its own GIS technology vehicle.
As far as I know, there is no other vehicle like this in New York state, said Scott McCarty, GIS operations manager for the Monroe County GIS Services Division.
Originally an air quality monitoring truck for a company in the county, the 1995 Ford Super-Duty Chassis was donated in 2006 and first used by Monroe County for fiber splicing, McCarty said, referring to a fiber connectivity program for government services in the 1,366 square mile county, which encompasses the greater Rochester metro area.
The countys GIS division had identified the need to have a mobile vehicle, partly because snow in the region from November through March covers the many remote marshes and ponds, making it dangerous for law enforcement to follow in pursuit or emergency services to reach someone in trouble.
McCarty described one example: a police chase of a man that officers could not continue. The mans body was found in a marsh the next spring. If GIS data systems were available onsite for police, the manhunt may have ended differently, the county believes.
So when the truck was replaced in the other department and became available to the GIS team in 2007, we raised our hand, McCarty said.
By Mike Barton / govtech.com